WESTCOAST SCI
graphic design & social media marketing
DOMAINS
Graphic Design, Social Media Marketing
TOOLS
Adobe Creative Suite (Illustrator, Photoshop, InDesign, Lightroom, After Effects), Final Cut Pro, iMovie, Squarespace, Mailchimp
Westcoast SCI is an active-based physiotherapy clinic located in Port Coquitlam and Vancouver that personalizes their care one-on-one, based on the patient's needs. I am responsible for creating promotional print materials including posters and infographics as well as digital media content including photos and video for their website and social media channels.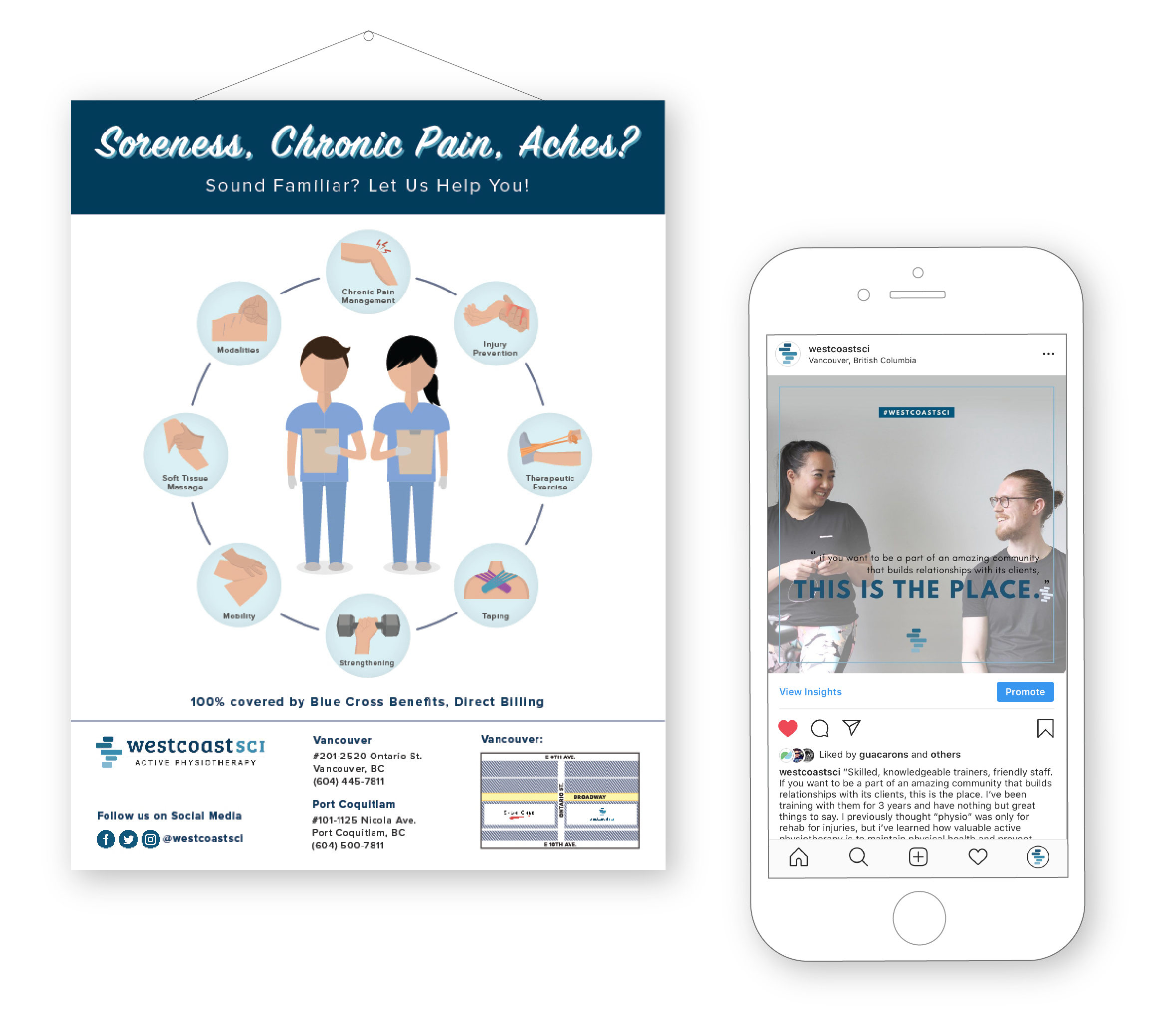 PRINT MATERIALS
Most of the work I do on printed materials mainly consists of minor updates or a small refresh to existing designs. Since the work I do at Westcoast SCI involves healthcare related information, it's important to provide detailed and necessary information. Oftentimes, the existing designs are very busy with lots of information. I like making things a little simpler and easier to read, so I test out different layouts, typefaces and establish clear hierarchies. Below are two examples of printed materials that I designed from start to finish.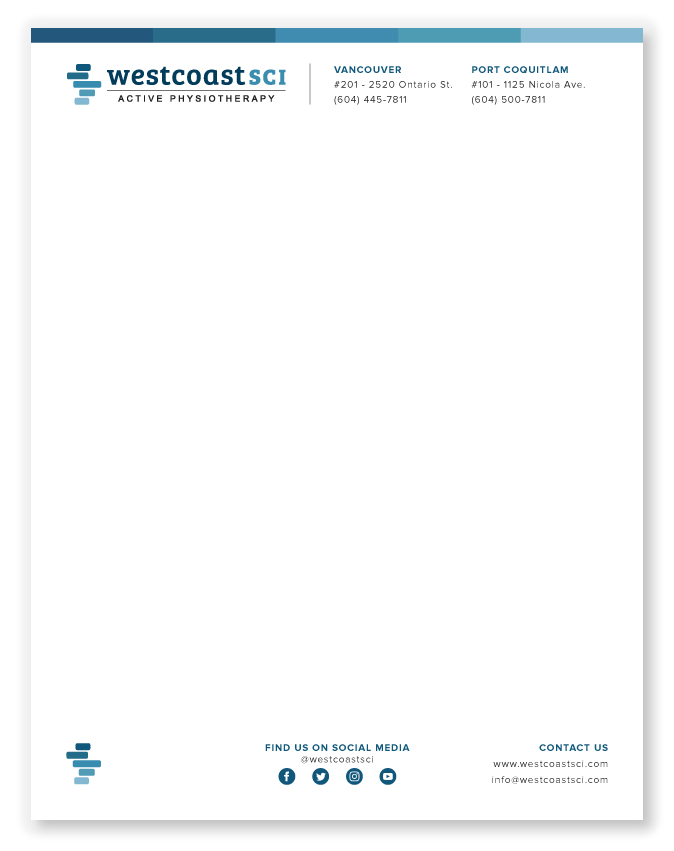 Letterhead that I designed used for Westcoast SCI's documents.
Poster targeted to nurses, I created the illustrations on Illustrator.
DIGITAL MEDIA CONTENT
One of the most significant things I contributed to Westcoast SCI's social media was a redesign of their overall social media branding. I started by creating a template that would make all of our images appear more unified across all platforms so that we could establish a clear theme since we post on Instagram, Facebook and Google My Business. I also discovered that images featuring clients are better received by the audience, so I spent more time trying to capture candid moments during physiotherapy sessions. For videos, the main constraint was space and lighting. The areas with the most light were usually occupied by clients so recording video and audio there wasn't possible. Instead, I tried to film more B-roll since we wanted to show off our clinic and gym space as much as we could.
photography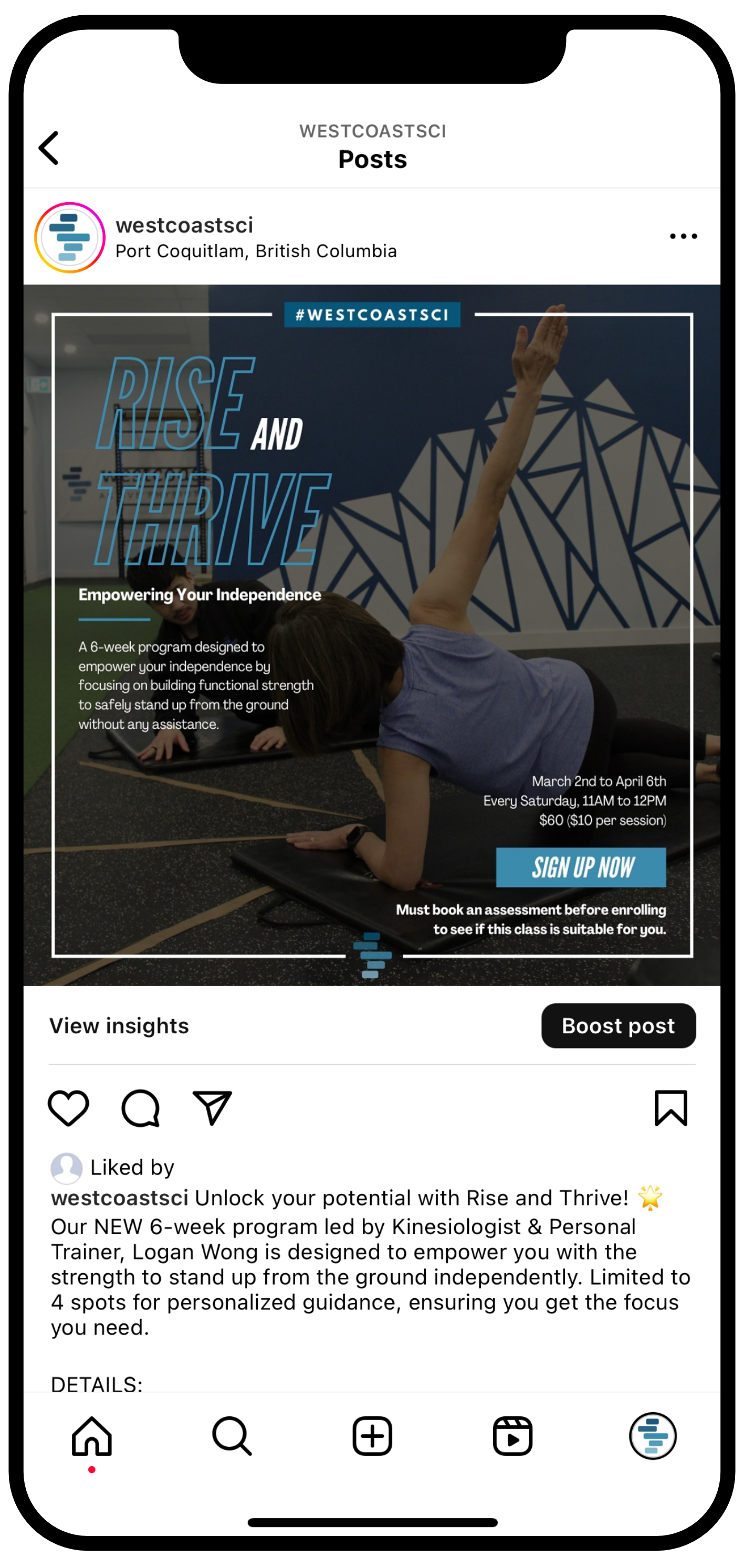 Instagram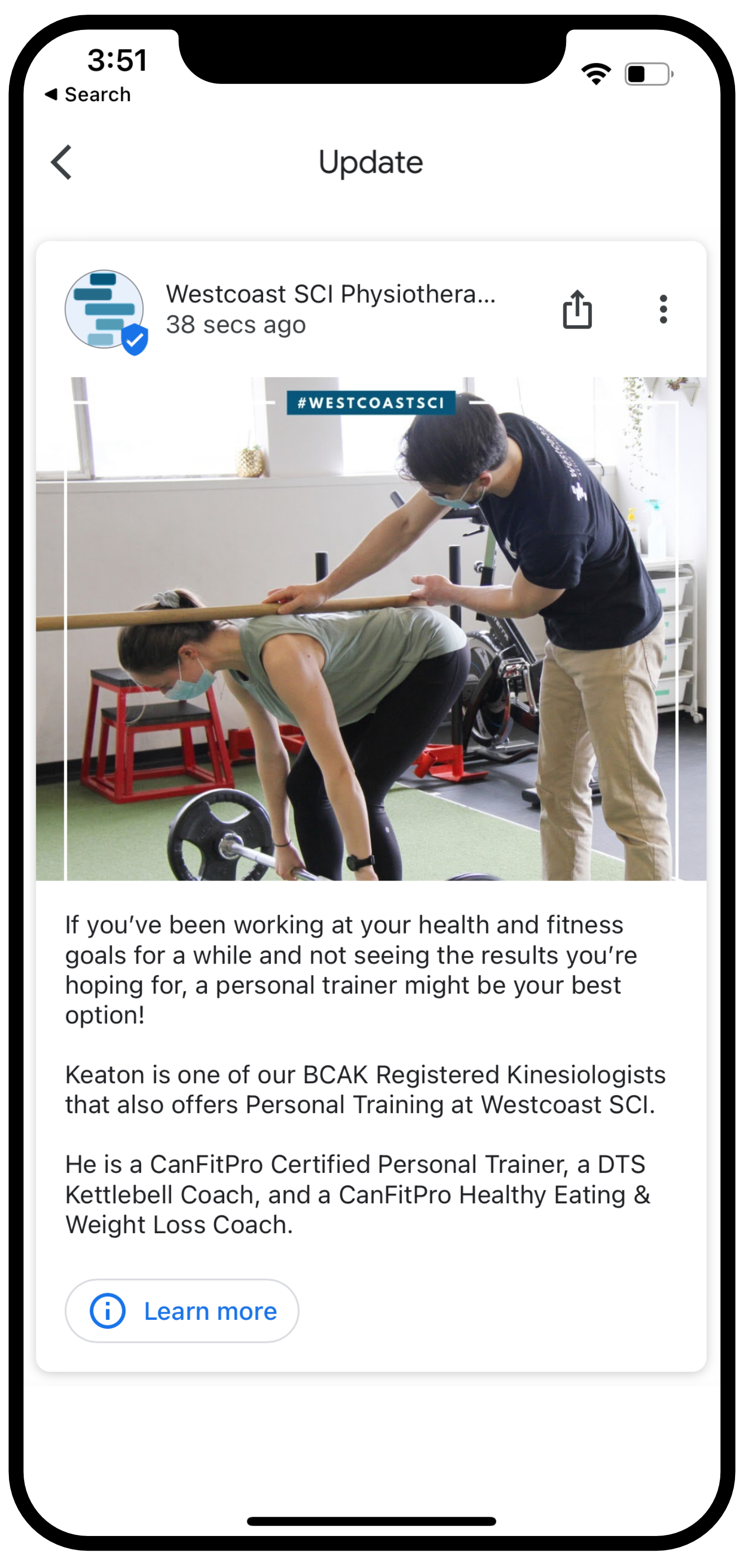 Facebook Mobile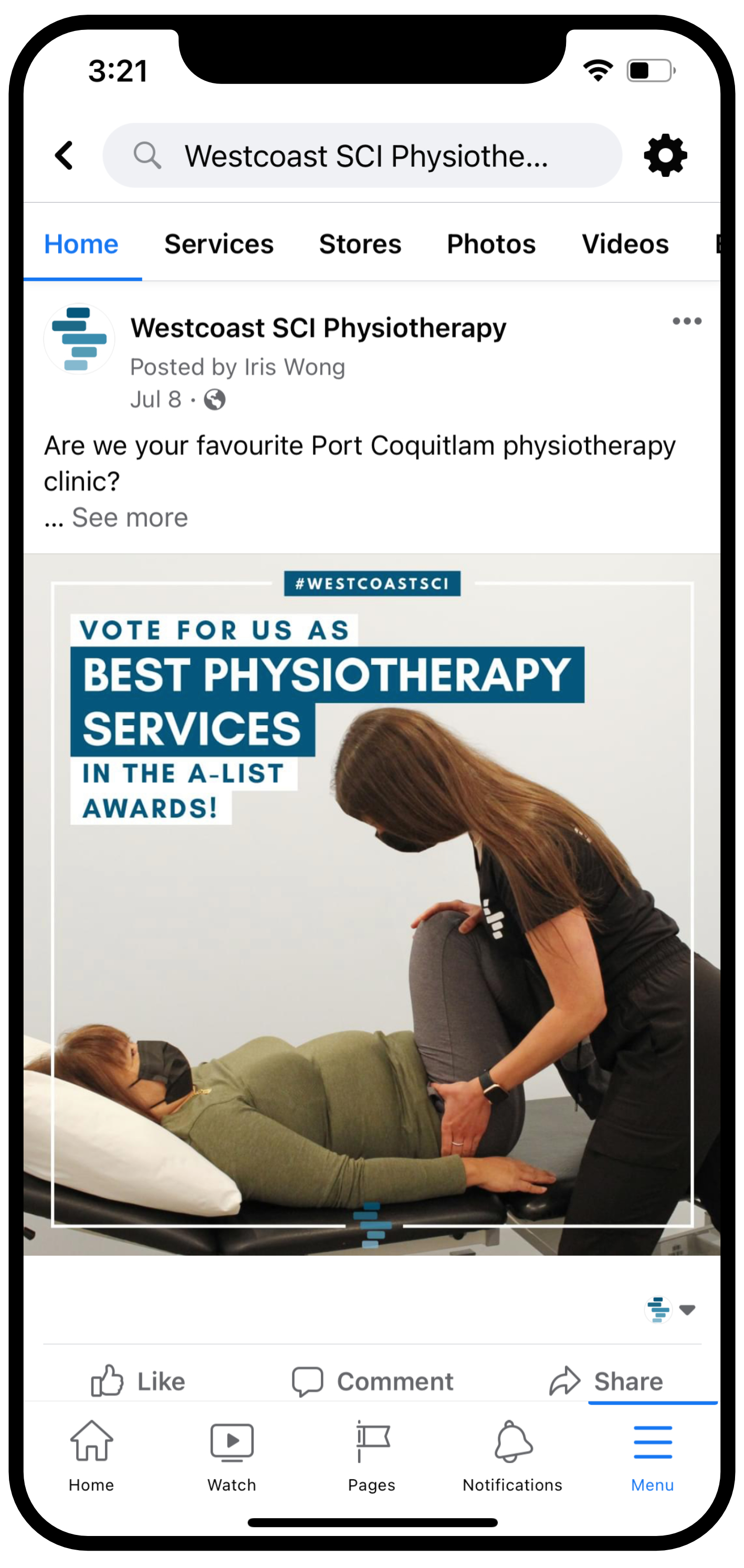 Google My Business
video
30-Second Timelapse Video