SFU STUDY ABROAD
snapchat takeover campaign
ROLE
Graphic Design
TOOLS
Adobe Illustrator, Adobe Photoshop
TEAM
Solo project, completed as the Design & Marketing Coordinator at SFU International Services for Students
To promote what the Study Abroad department at Simon Frase University has to offer in time for the upcoming exchange application deadline, I took over SFU's Snapchat. For one day, I shared Snapchat Stories showing students what the department does and what they can expect from studying abroad.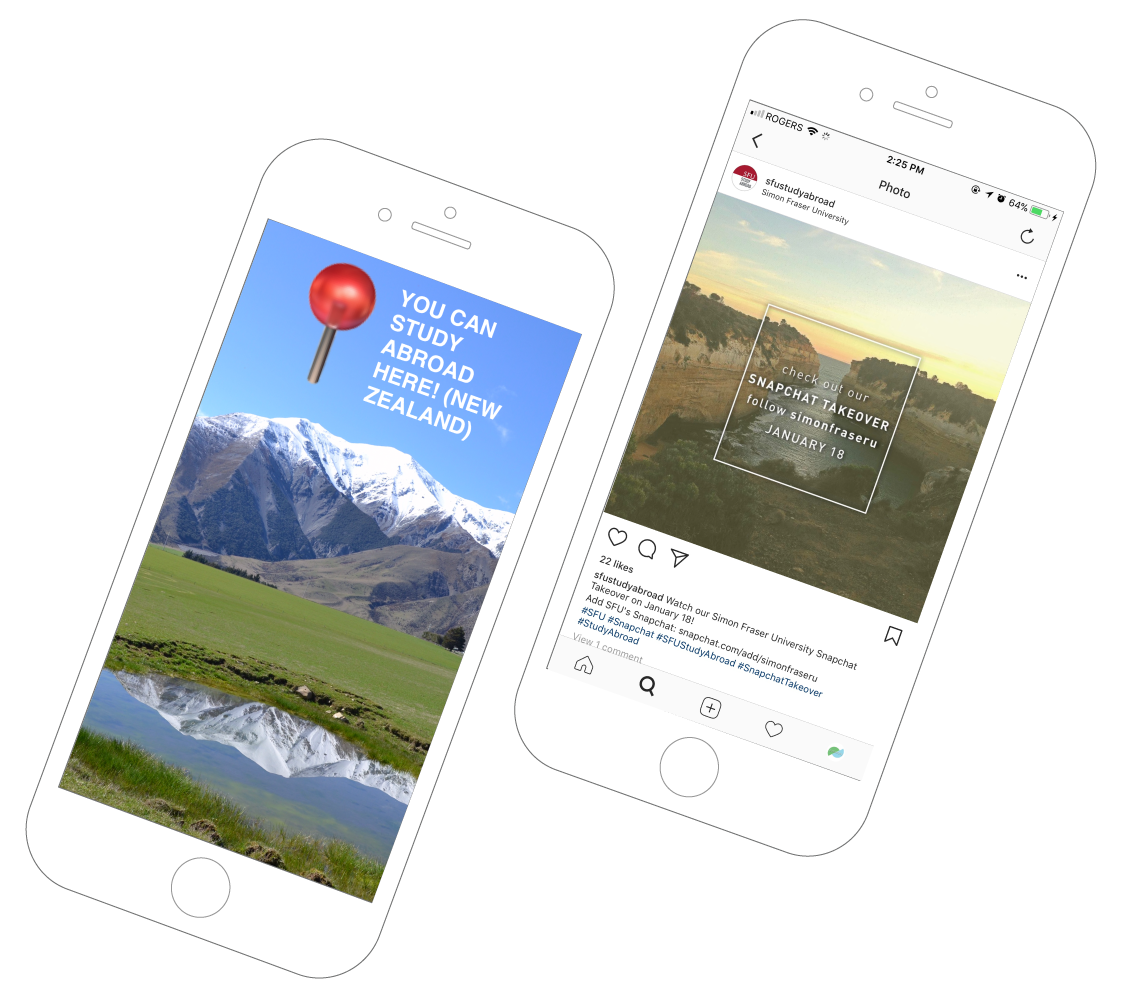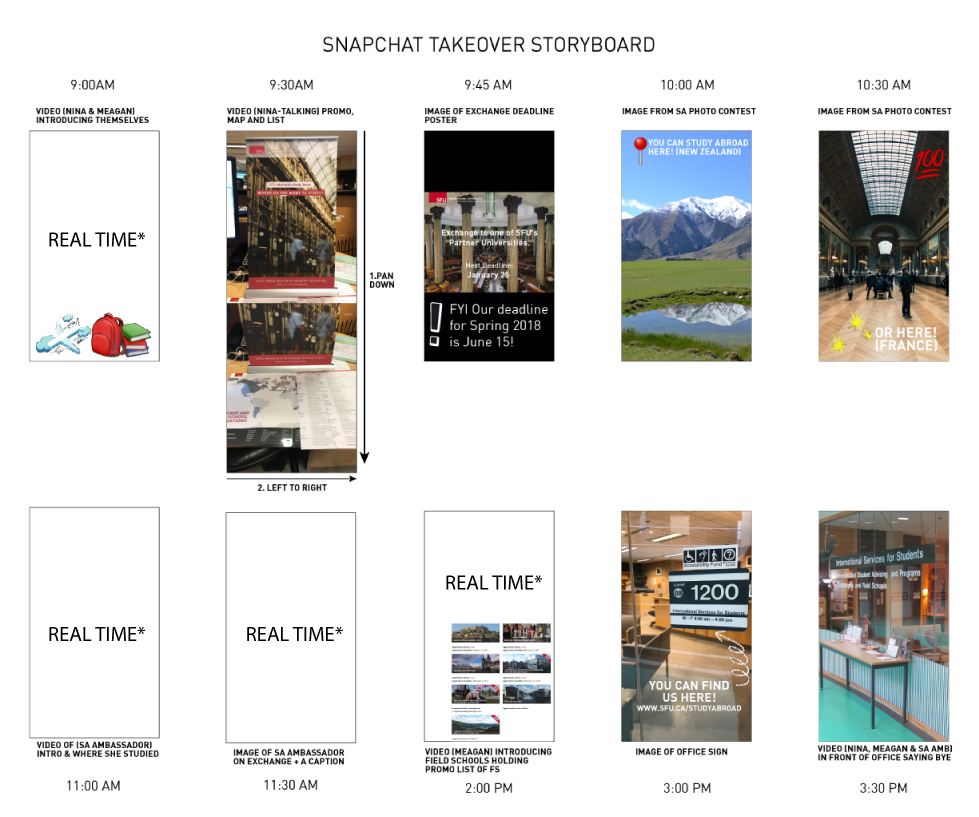 The storyboard I sent to the SFU Snapchat organizer.
STORYBOARD
Since the campaign only lasted for a day, I wanted to plan out and organize all the images/videos we would be showing so that I could just follow the storyboard as a guide on the day of the campaign.
I made sure to include a combination of pre-recorded images and videos as well as images and videos that I would be recording in real time so the stories would be more interesting.
This is the organizer's positive response to the storyboard.
SOCIAL MEDIA PROMOTIONS
Since the SFU Snapchat account already had an established audience that would be viewing our takeover, I wanted to inform the Study Abroad social media followers about this as well. Although this takeover was mainly meant for students that may not have known about studying abroad, I also wanted our own followers to get to know our office, the staff and the study abroad experiences of other students.
Using images that we've received from students that have studied abroad, I made some promotions that were posted sporadically on the Study Abroad Facebook, Twitter and Instagram before the takeover to generate some buzz.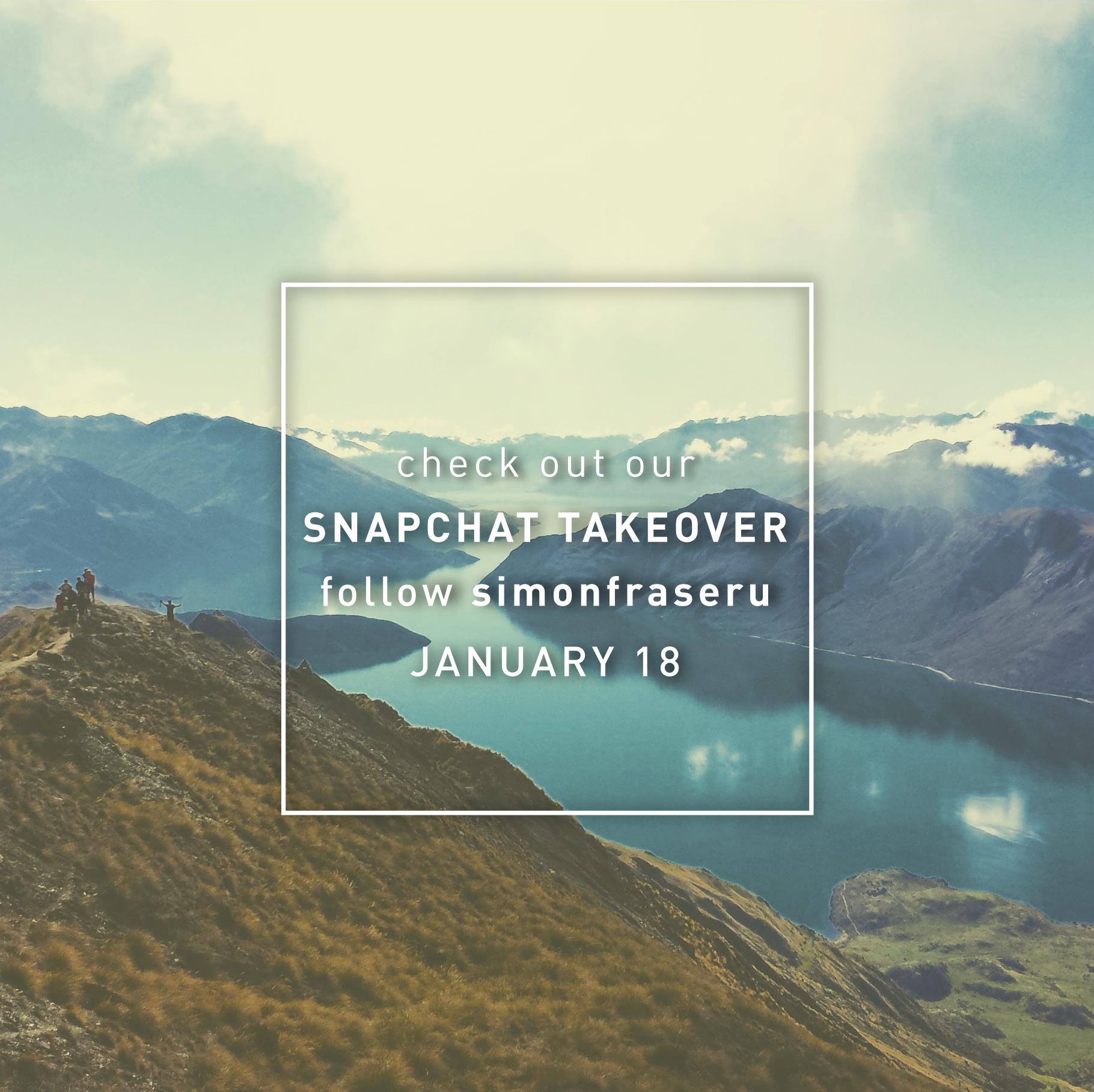 Some of the promotional images.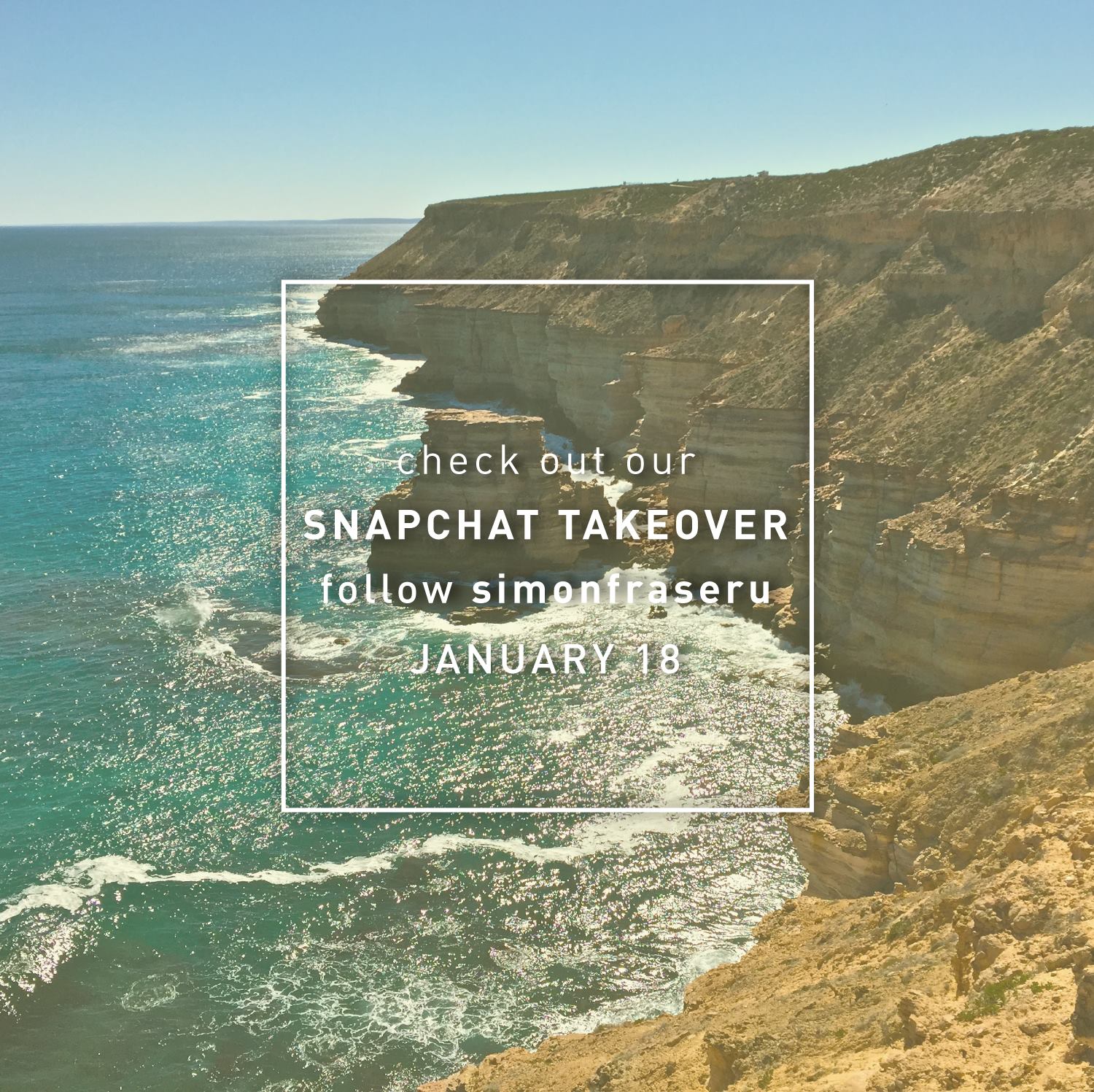 CHALLENGES
The challenge with this campaign was that there was a combination of pre-recorded posts and real-time recorded posts. This meant that on top of assigning specific times for posting each post, I also had to run to different areas of the campus to record study abroad information sessions that were happening to post as well. Even though I planned things out to a tee, once the takeover began, I realized that there are so many variables involved that could push me off schedule and the posts I wanted to create in real time might not look exactly as planned. I had to do some quick thinking/problem solving in that situation to get the best outcome.
REFLECTION
Adaptability was really important for this task. Prior to this, I had never done a Snapchat takeover before, so I had to figure out the most effective ways to appeal to a large audience. In the end, the campaign was very successful, each post was viewed by around 1,500 people and the organizers wanted to set aside more days for the Study Abroad office to takeover their Snapchat again.
A video capture of the Snapchat Takeover.