SFU ALUMNI
graphic design & illustrations
DOMAINS
Graphic Design, Illustration, Print Materials
TOOLS
Illustrator, Figma, Affinity Designer
SFU Advancement & Alumni Engagement connects with graduates, past and present. Throughout the year they send out materials to these different groups of graduates. I have updated their exisiting print materials and I create illustrations for cards they send out to new graduates.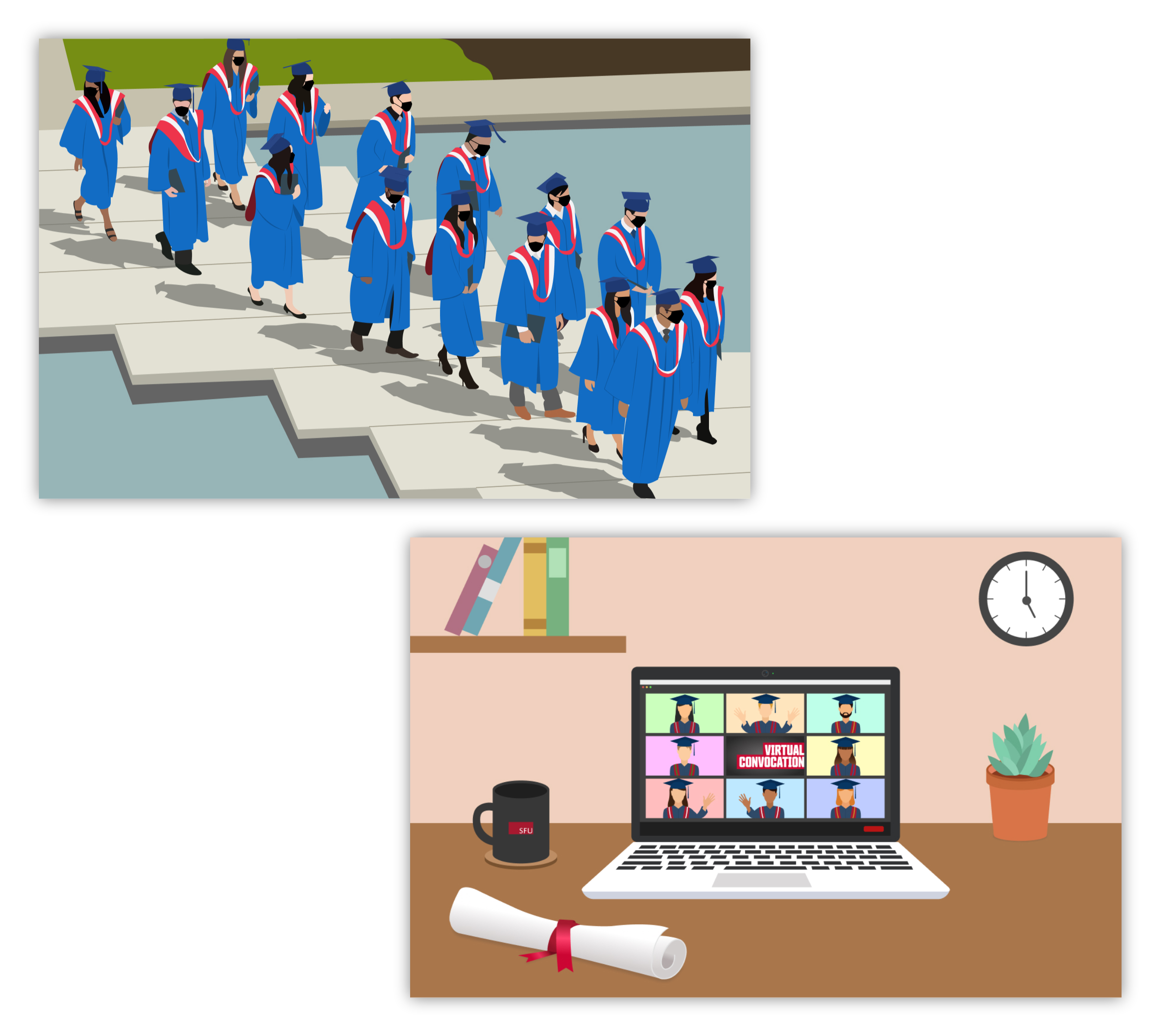 CONVOCATION CELEBRATION CARDS
For the past 3 years I've created illustrations for cards that are included in SFU's Convocation Celebration Box that started during COVID-19. Since there were no in-person convocations during COVID, we were not able to use any photos. Instead, they asked me to create illustrations of this unique convocation. In 2020 and 2021, it was done virtually. In 2022, they were able to conduct them in-person where graduates wore masks. I used Adobe Illustrator as well as Figma to draw the illustrations.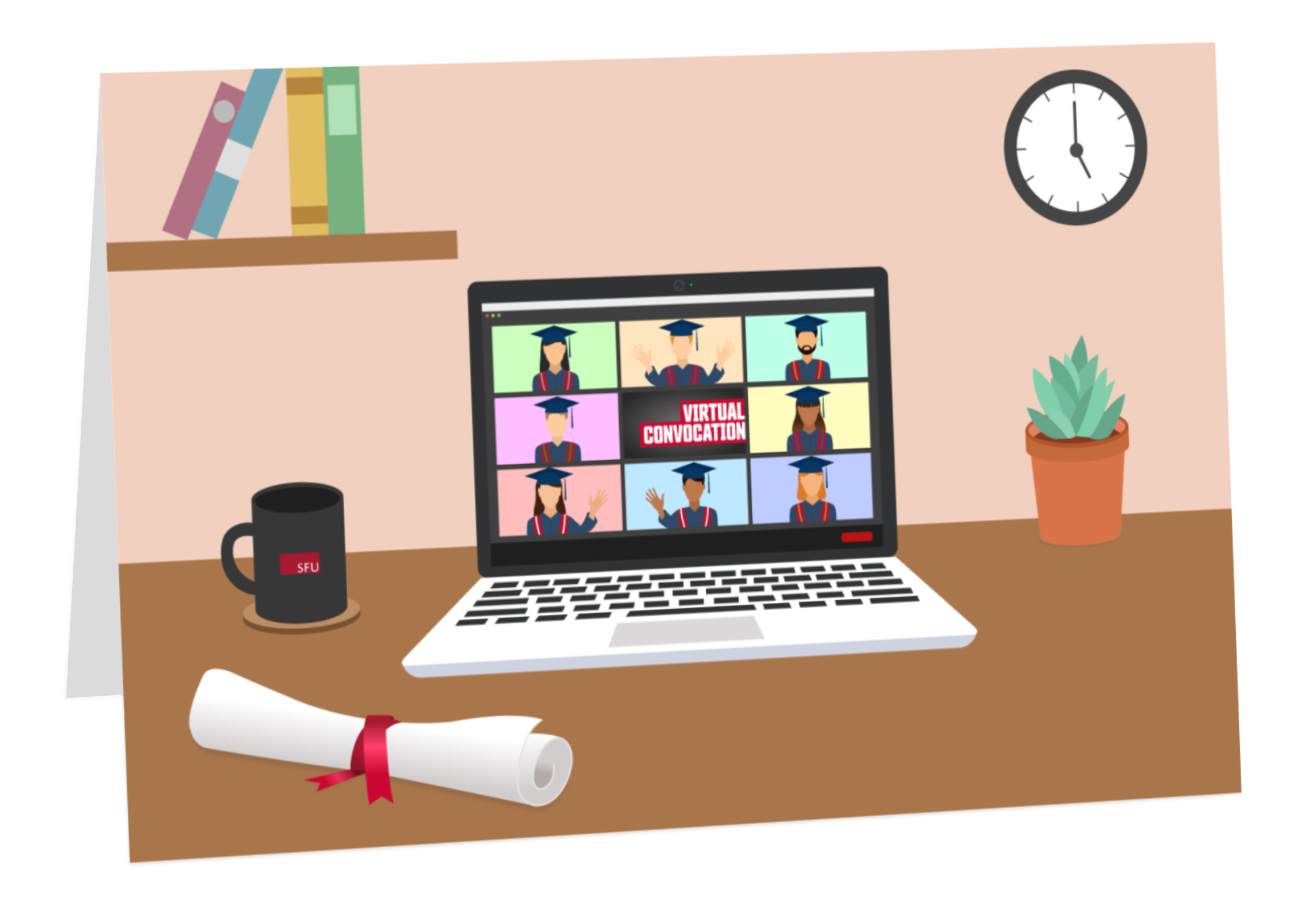 Convocation Celebration Card in 2020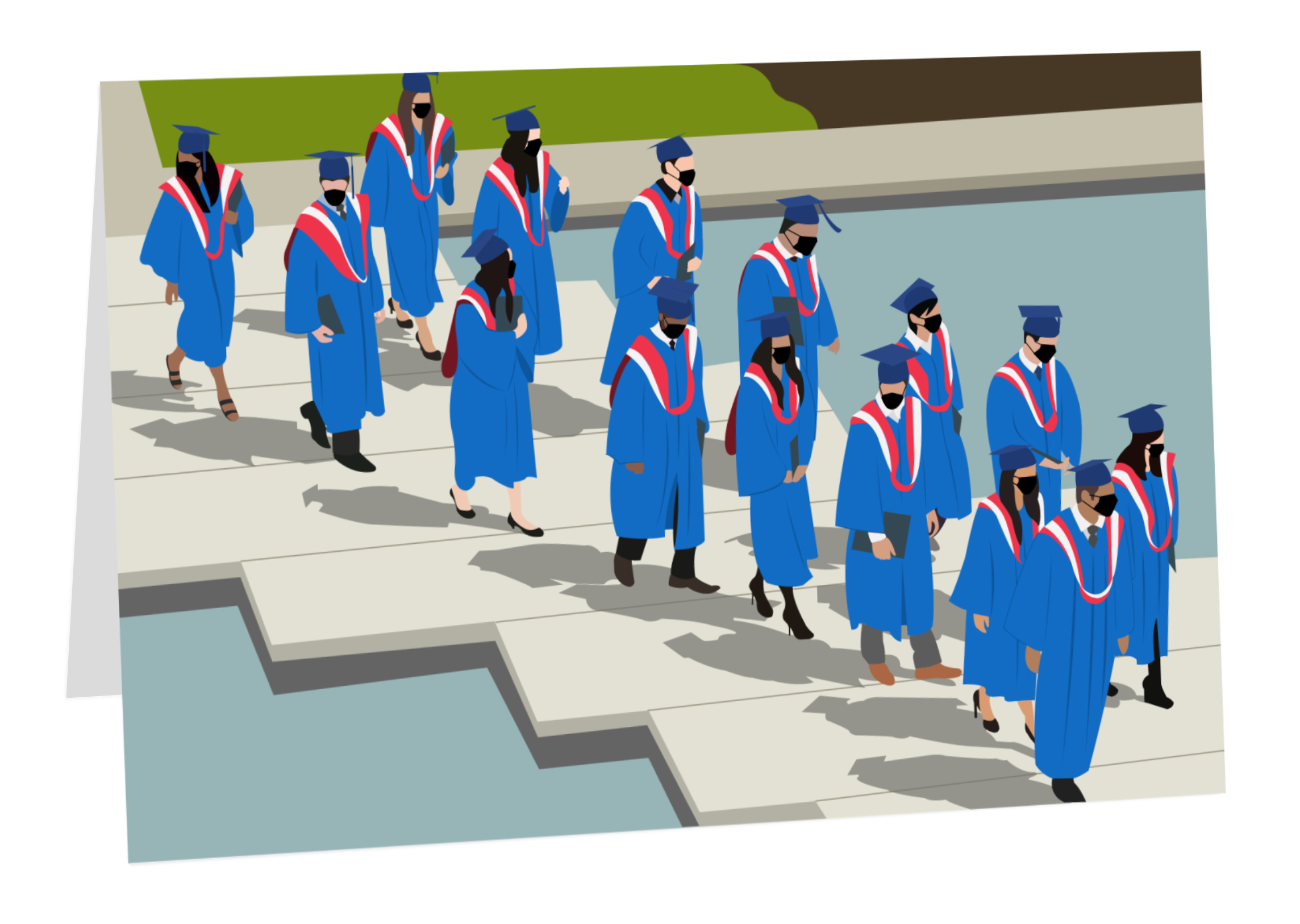 Convocation Celebration Card in 2022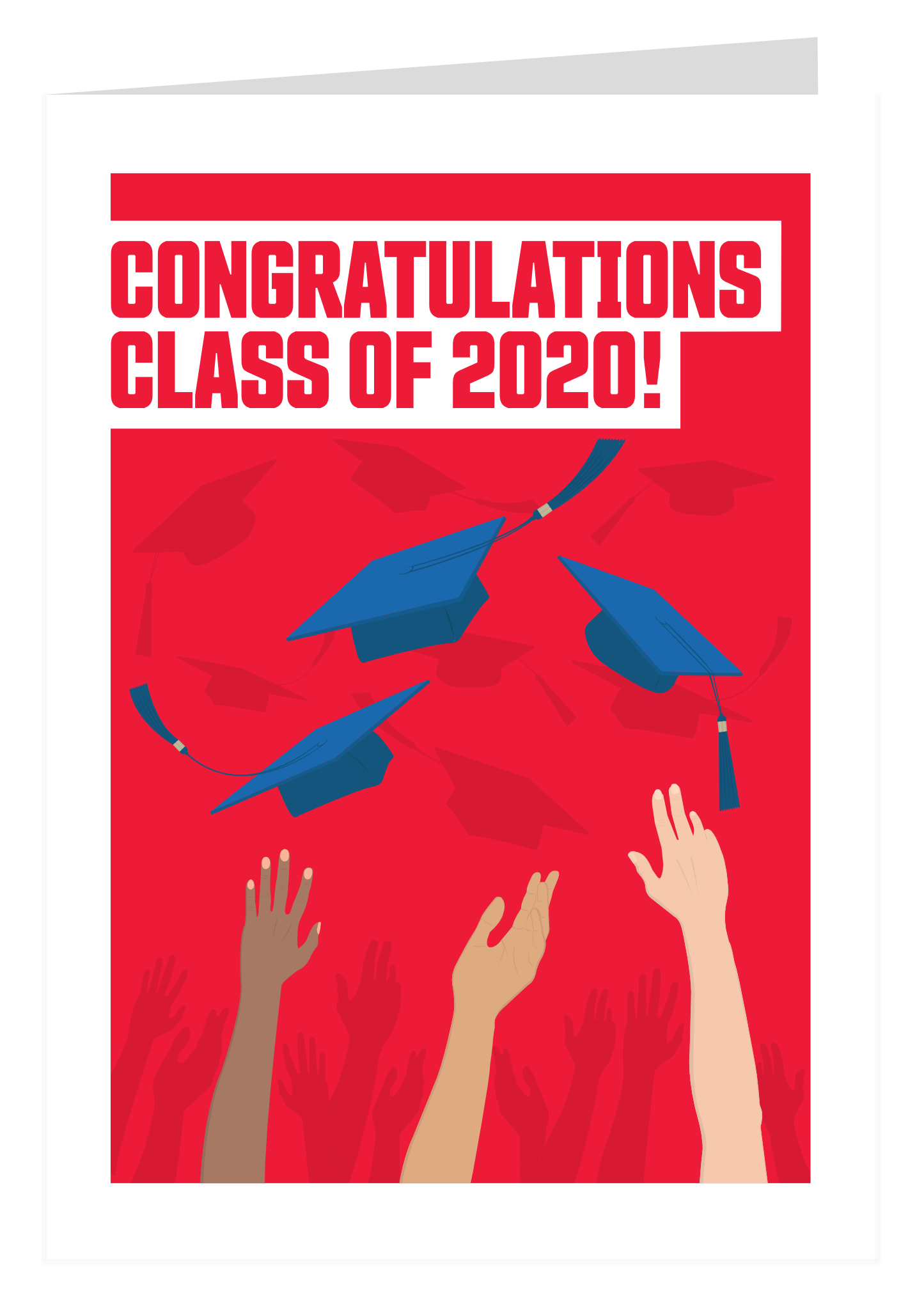 Convocation Celebration Card in 2021